SCROLL DOWN TO VIEW SPECIAL PILGRIMAGES
---
Thank you for visiting Mater Dei Tours. It is our mission to help bring souls closer to God by providing Catholic Pilgrimages to some of the world's most memorable and faith-inspiring sites.
Our official pilgrimages are accompanied by a Catholic Priest and our experienced Tour Escorts. A spiritual program consisting daily Mass, daily Rosary, Chaplet of Divine Mercy, Meditations and the Sacrament of Reconciliation compliment every pilgrimage. Although we are very authentic about our pilgrimages, Mater Dei also likes to combine history, culture and lots of fun with every tour as well.
FIND A PILGRIMAGE
You may also view our testimonials, find out more about us and register for "The Pilgrim's Way," our newsletter (on the right column). And don't forget, Mater Dei specializes in providing parishes, choirs and private groups with their own custom spiritual journey to virtually any Vatican approved pilgrimage site.
It is our hope that every pilgrim returns home with a deeper love for Our Lord and His Church, and lives out their Christian vocation with renewed hope, joy and peace. So whether you are a past pilgrim or considering becoming one, we encourage you to enrich your life with travel that is relevant! Your travels will never be the same!
Omnes cum Petro, ad Iesum per Mariam!            All with Peter, to Jesus through Mary!
Special Pilgrimages
+++ 
Treasures of our Faith in
PERU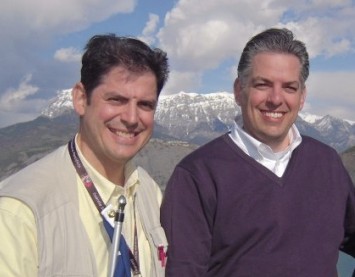 With Juan Landa (Mater Dei Tours) and Drew Mariani (Relevant Radio's Drew Mariani Show) 
Join us on this spectacular journey!
Keep the promises you make to yourself!!!
Fulfill your resolution to go to the Holy Land on a true Catholic Pilgrimage!  See for yourself why so many Mater Dei pilgrims return with a renewed love for Jesus and His Church. A promise: The Holy Mass, the rosary, the Holy Scriptures will never be the same!  Your life cannot be the same after you experience our pilgrimage!  Learn, hear, see, touch, taste and experience the Holy Land!!
No words are good enough to describe the experience of this pilgrimage!!
July 16th - 26th 2018! Departing Minneapolis
August 18th - 28th 2018! Departing Denver
October 17th - 28th 2018! Departing Chicago
November 6th - 16th 2018! Departing Chicago
January 28th - February 7th, 2019! Departing Boston
February 12th - 22nd 2019! Departing Minneapolis
February 22nd - March 4th, 2019! Departing Denver
September 24th - October 4th, 2019! Departing Minneapolis
October 21st - 31st, 2019! Departing Minneapolis
November 4th - 15th, 2019! Departing Denver 
Other private (not listed) pilgrimages may open up to the public, feel free to ask us!
ACT SOON BEFORE SPACE DISAPPEARS!
Click here to see our HOLY LAND Page and SCROLL DOWN
STAY TUNED!
+++

 
MEXICO
Join us on our most spiritually impacting pilgrimage
to see the true face of Mary!!
Several Departures planned
March 8 - 15, 2019
June 14 - 21, 2019
July 12 - 19, 2019
September 17 - 23 2019
October 7 - 14, 2019
Some of these pilgrimages are either private or no longer available. 
Click here to visit Guadalupe's page.
IRELAND??
Contact us to join the informational list to receive our 2020 Ireland Pilgrimage Brochure before it is published!
Click HERE and mention that you wish to be on the Ireland List to receive information.
+++
An opportunity to walk the Way of St. James the Mater Dei Way! 
El Camino de Santiago with The Compass
Award Winning Newspaper of the Diocese of Green Bay
 May  2019
Temporarily sold out! Requesting more space with hotels.
** Hurry! Send your registration now to join waitlist!
Click HERE to view the new Camino brochure!
+++
True Catholic Pilgrimages